Integrated with environmental sensor
What is IR remote control?
IR remote control helps connect household devices with infrared radiation such as television, air conditioner, electric fan, air purifier, humidifier … with mobile application without handheld remote controls. Since then, users can time, remote control, set automatic scenes via smartphone or voice.
Replacing all handheld remote controls
with only 1 compact device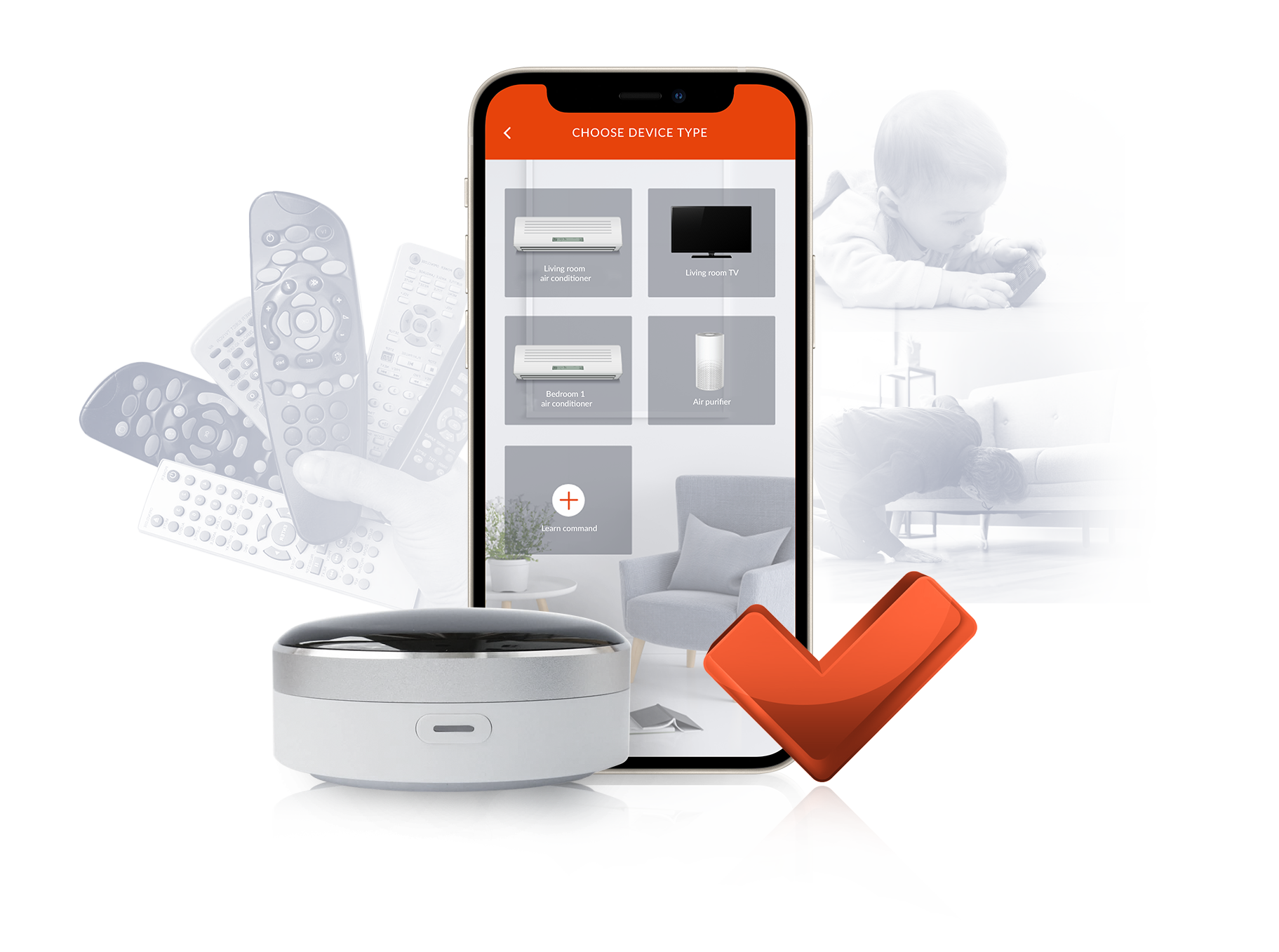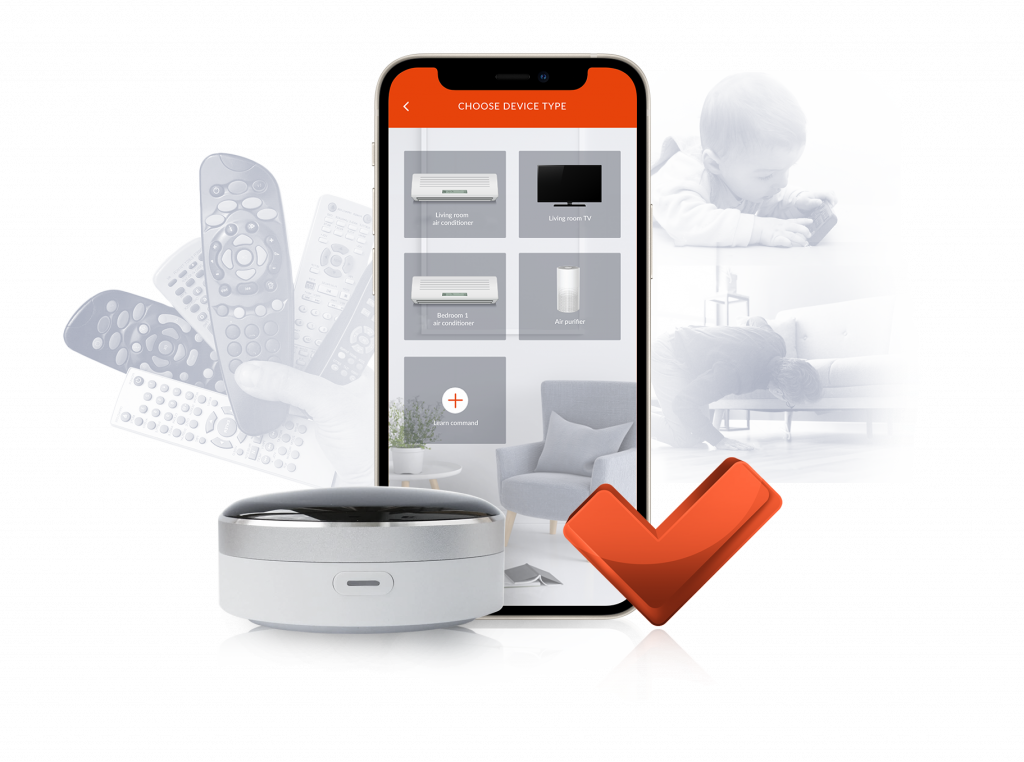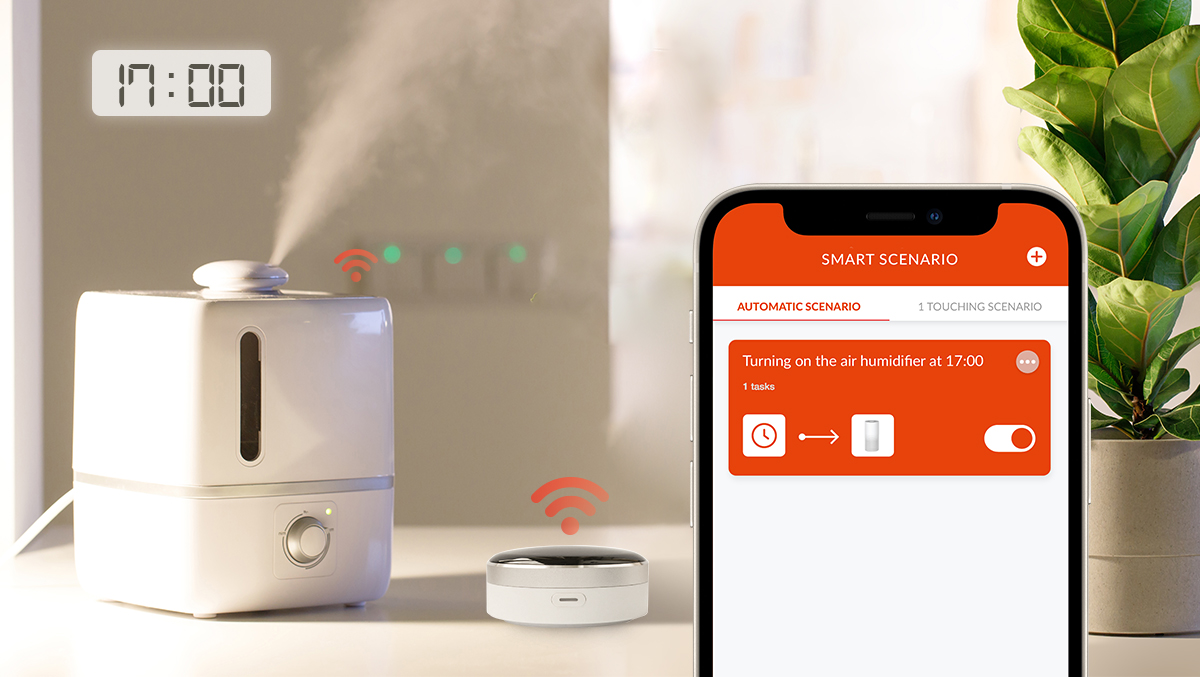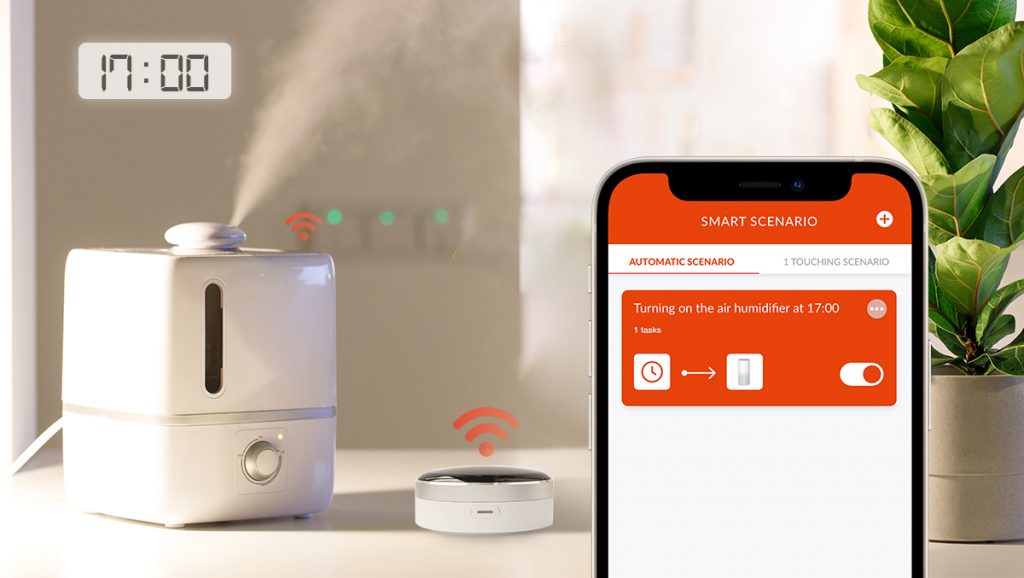 Timing to Turn on / off TV, air conditioner, air purifier ... on Vhomenex app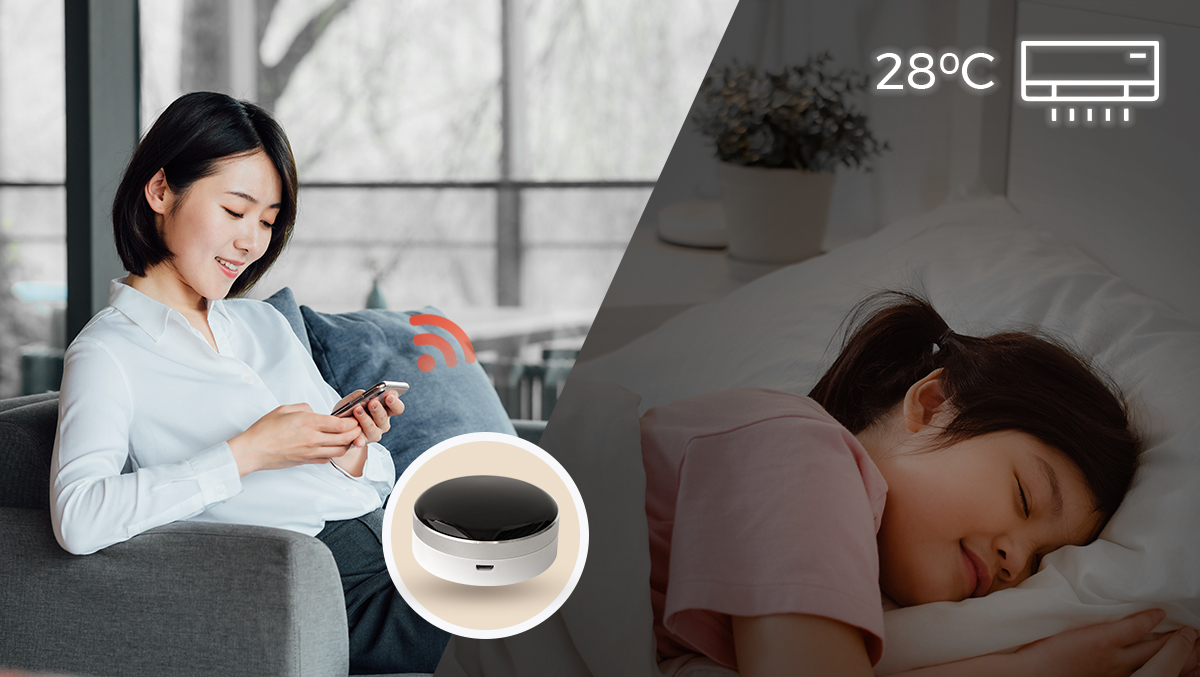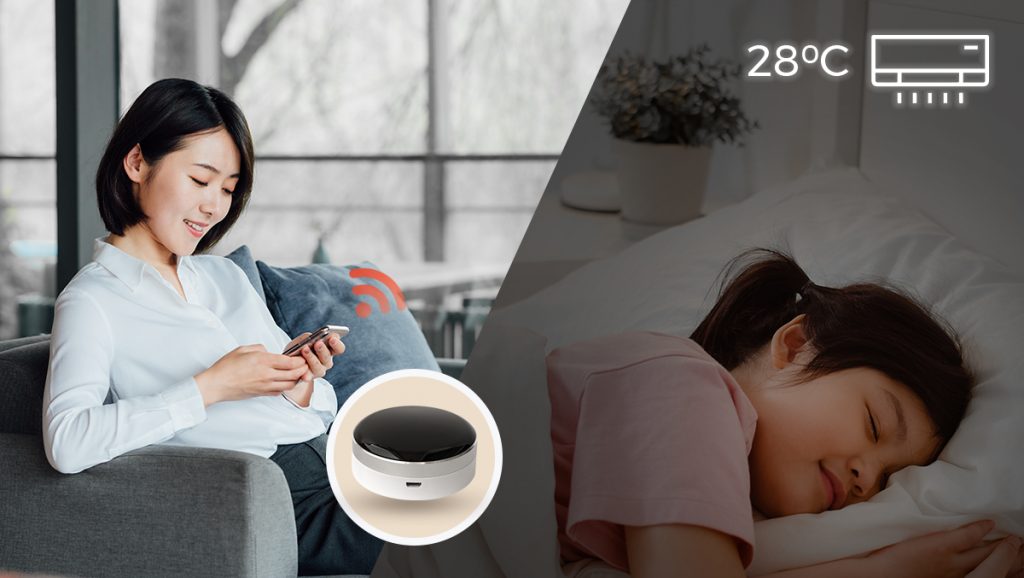 Controlling devices remotely, caring family wherever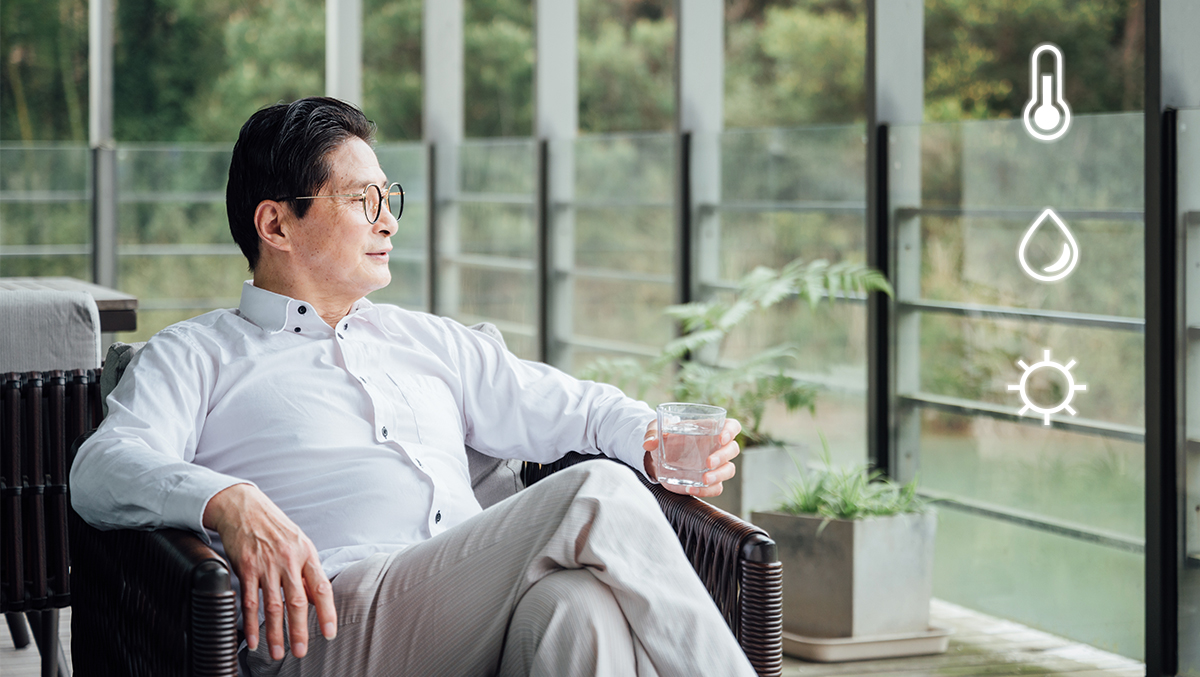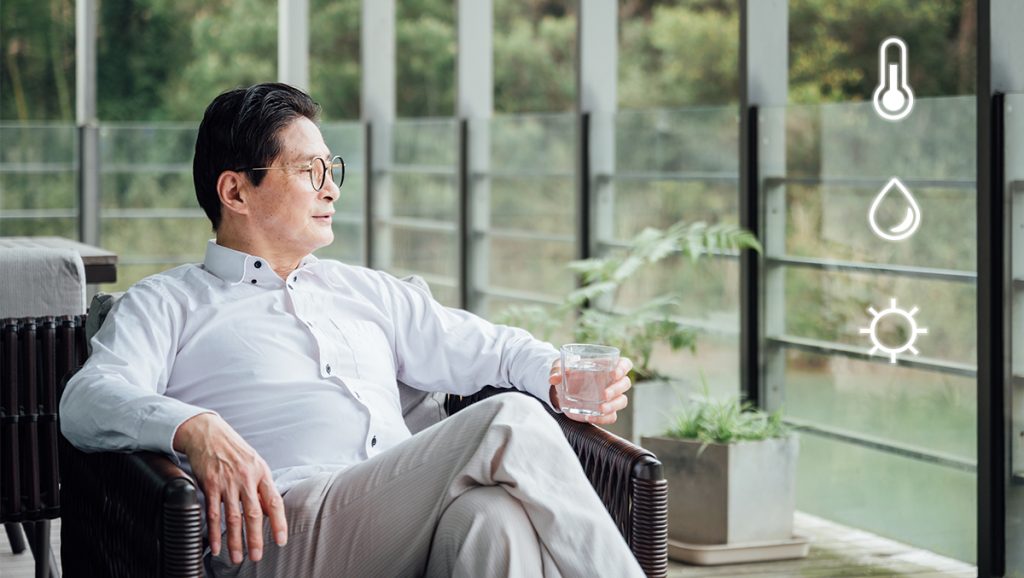 Integrated with temperature sensor, humidity sensor
Real parameters - Real time - Real location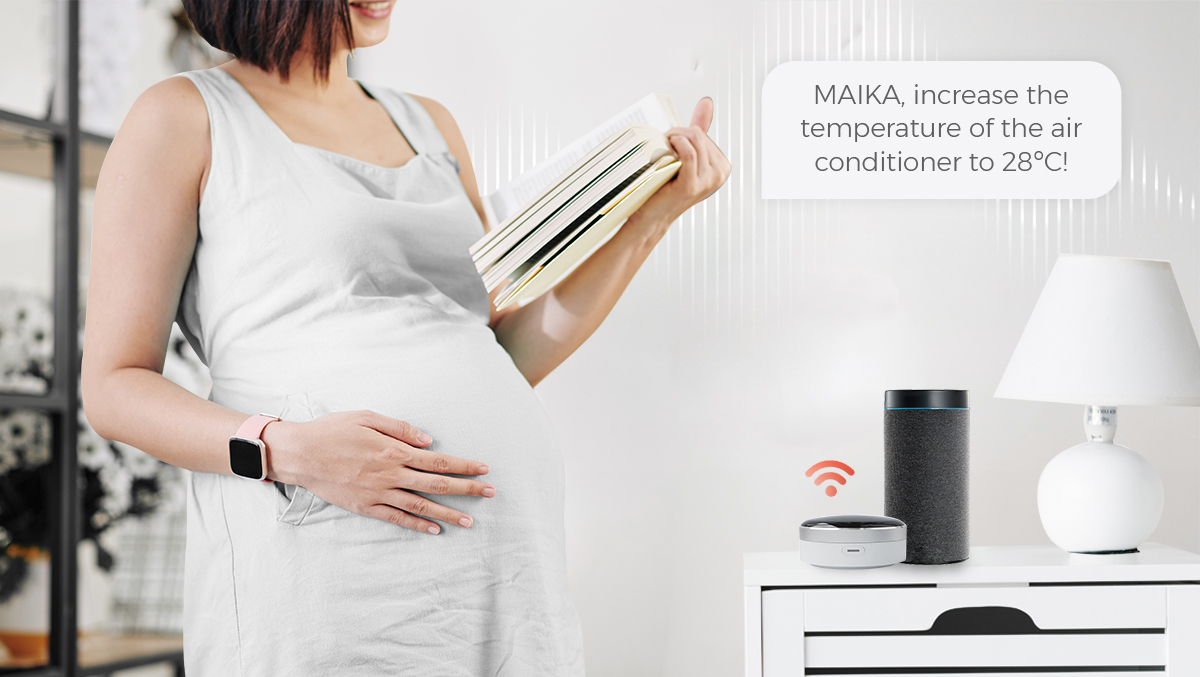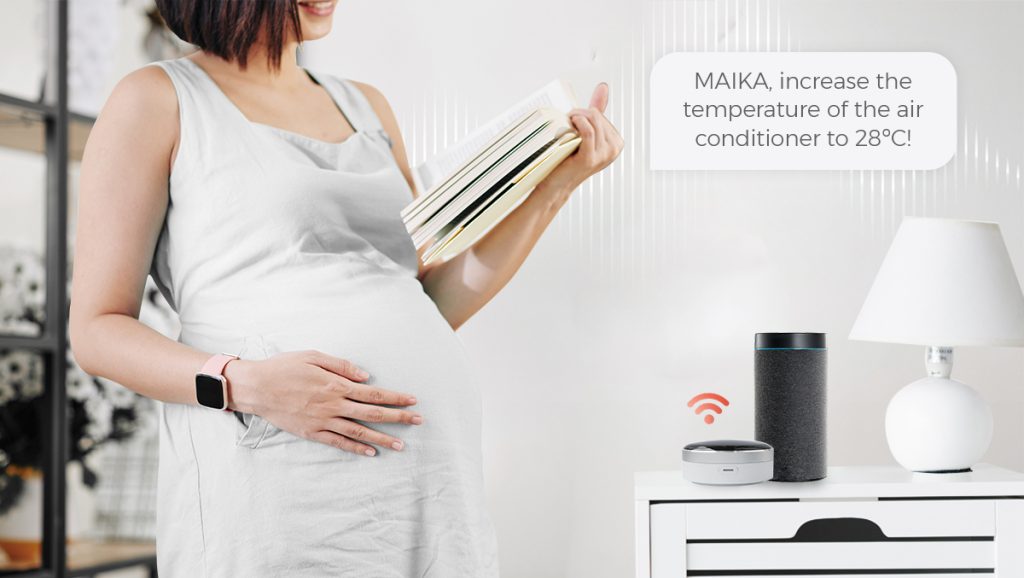 Smart voice control Vietnamese and English
Connecting smart home devices
Creative convinent scenes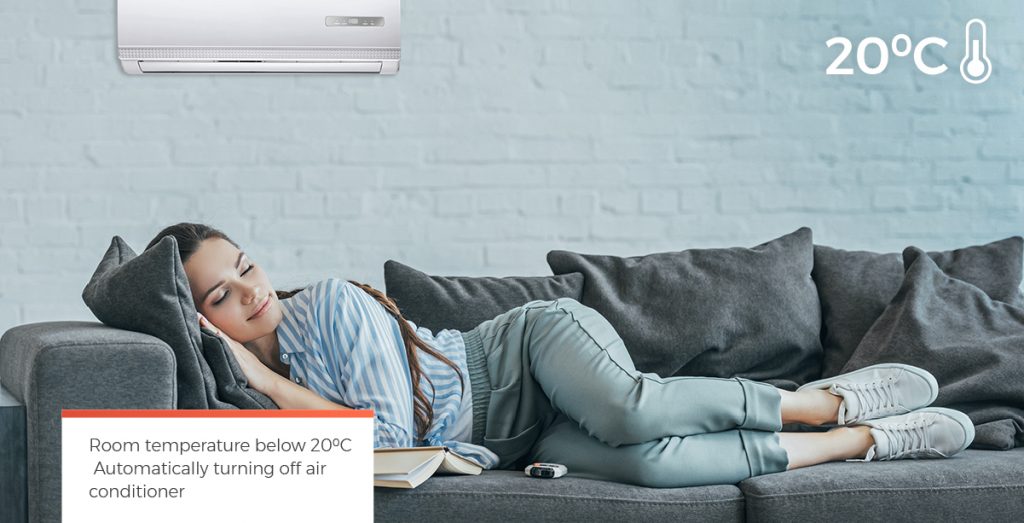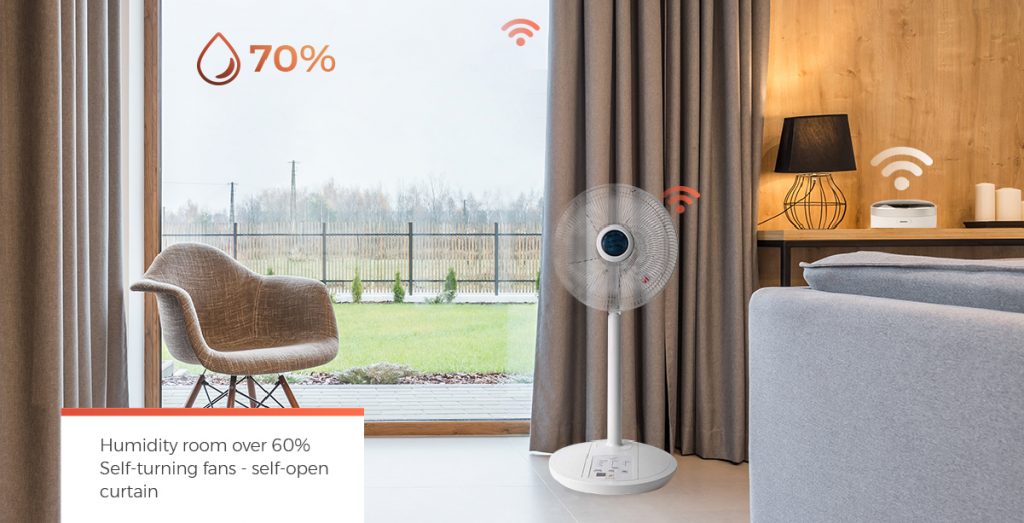 Hoạt động trên nền tảng IoT Việt Nam

Chip IoT Dual Core độc quyền tăng gấp đôi vi xử lí

Tự động cập nhật tính năng mới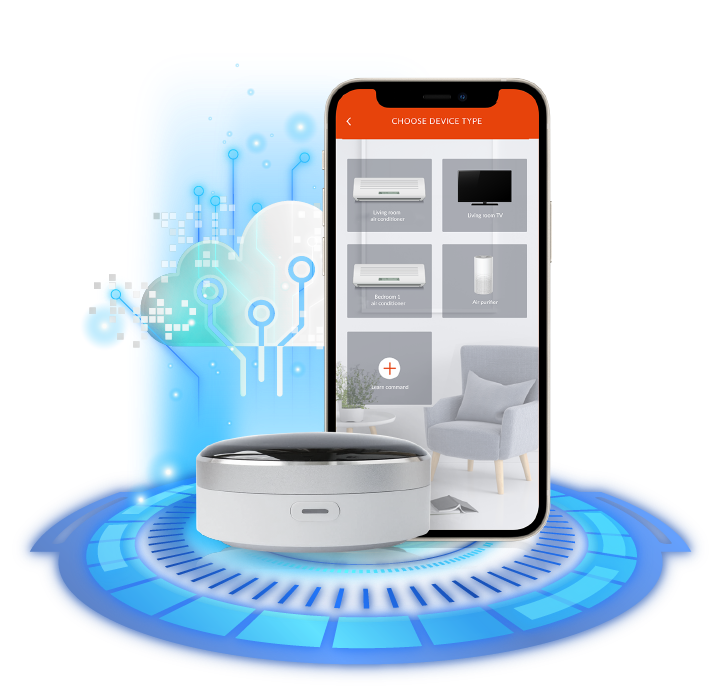 Học lệnh nhanh chỉ trong 3 bước
Tự động cập nhật cài đặt khi thay đổi thông tin mạng
Học lệnh dễ dàng với các thiết bị mới
Operating voltage
Shell material
Size
Weight
Operating temperature
Relative humidity
Power consumption (standby status)
Communication protocol
Transmitting power Wifi
Wifi receiver sensitivity
Wifi communication distance
Infrared frequency
Infrared control distance
Micro USB 5VDC / 1A
Plastic
80x80x40mm
~73g
0ºC – 50ºC
10 – 90% (not condensing)
0.85W
Wifi 2.4GHz B / G / N, Infrared Remote (Infrared)
Max 20dBm
Max -98dBm
20m (at capacity max 20dbm)
38 KHz
< 8m
Operating voltage: Micro USB 5VDC / 1A
Shell material: Plastic
Size: 80x80x40mm
Weight: ~ 73g
Operating temperature: 0ºc – 50ºC
Relative humidity: 10 – 90% (not condensing)
Power consumption (standby status): 0.85W
Communication protocol: Wifi 2.4GHz B / G / N, Infrared Remote (Infrared)
Transmitting power Wifi: Max 20DBM
Wifi receiver sensitivity: Max -98DBM
Wifi communication distance: 20m (at capacity max 20dbm)
Infrared frequency: 38 kHz
Infrared control distance: < 8m
Các thiết bị nhà thông minh
Proud of Vietnamese products